BIOGRAPHY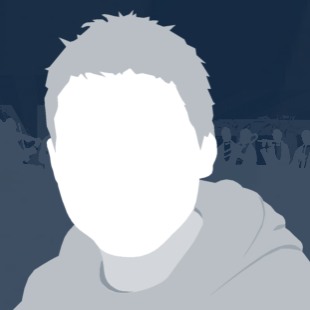 The Synthetic Orchestra is Blake Robinson and his collection of ultra-realistic sample libraries and software. Born in London, England, Blake Robinson has been obsessed with computer generated music from a young age. From his humble roots as a kid hacking away at Protracker on his Atari ST, Blake now utilises a top-of-the-range workstation to create epic orchestral pieces and lush symphonic soundtracks from the comfort of his home.
As an influential and experienced developer in the music software industry, Blake's knowledge of the synthetic instruments at his disposal is in tip-top shape. His work on industry standard libraries such as CineBrass, Albion and Spitfire's Bespoke range means that he has all the tools and experience necessary to create realistic orchestral mock-ups extremely efficiently. His ability to work on a tight budget and schedule allows him to provide independent video-game developers and movie producers with high quality orchestrated music that may not usually be available to them.
When he's not developing top of the range tools for musicians, or scoring original soundtracks for video games and films, Blake hones his orchestration skills as a well known and respected re-mixer. Through social media, his freely-available music (featuring more than 15 hours and 380 tracks of iconic video game orchestrations) has racked up more than 20 million listens from roughly 90,000 people following his work.
DISCOGRAPHY & RELEASES
| | |
| --- | --- |
| 2014 | MYSTERY MATCH SOUNDTRACK |
| 2014 | CHRONO TRIGGER SYMPHONY VOLUME 3 |
| 2013 | THE STANLEY PARABLE OFFICIAL SOUNDTRACK |
| 2013 | CHRONO TRIGGER SYMPHONY VOLUME 2 |
| 2013 | CHRONO TRIGGER SYMPHONY VOLUME 1 |
| 2013 | BANJO-KAZOOIE SYMPHONY |
| 2013 | SUPER METROID SYMPHONY |
| 2013 | VIDEO GAME ORCHESTRATIONS VOLUME 2 |
| 2013 | ORIGINALS VOLUME 2 |
| 2013 | NUMNUMNUMNUM |
| 2012 | AN UNHEALTHY OBSESSION |
| 2012 | BLOOD AND BONES |
| 2012 | DEXTER FOR ORCHESTRA |
| 2012 | VIDEO GAME ORCHESTRATIONS VOLUME 1 |
| 2012 | THE BIOSHOCK SONG : INSTRUMENTAL |
| 2012 | ORIGINALS VOLUME 1 |
| 2012 | TRIVIA HARVEST ORIGINAL SOUNDTRACK |
| 2011 | OFFICIAL NOKIA RINGTONE 'ORCHESTRA' |
| 2011 | PIRATES OF NEW HORIZONS SOUNDTRACK |
| 2010 | MULTIVADERS: SEASON 1 SOUNDTRACK |
WHAT PEOPLE ARE SAYING ABOUT THE SYNTHETIC ORCHESTRA
Blake Robinson's Super Metroid Symphony is a masterful orchestral rendition of the series's landmark soundtrack. The samples used are extremely high quality - about the closest you can get outside of the real deal.
METROID DATABASE
However I try to define my taste in video game music, I can at least point to Robinson's Synthetic Orchestra and say, "There. That guy. That's how you do it."
LEGACY CONTROL
I wish I could say there was a bad track on here but there really isn't, he has not only added to the original tracks but in some cases made them better.
FOLLOWING THE NERD
Blake Robinson, sole composer and arranger of the alarmingly productive, and thoroughly brilliant, Synthetic Orchestra
NINTENDO GAMER
You'll think it's the real thing: only a close listen on headphones reveals otherwise
ORIGINAL SOUND VERSION
Blake's work is full of life, multi-layered, and textured. If you were to listen to the album without any prior knowledge of its provenance, it would be frighteningly easy to mistake it for a live orchestra.
GIANT FIRE BREATHING ROBOT
This guy is brilliant. Video game soundtrack remakes using absolutely cutting-edge samples. You'll be surprised.
SINGLY NOTED
Blake is best known as Synthetic Orchestra, making beautiful and playful classical/film-score/game genre music.
IMAGE-LINE SOFTWARE
The Synthetic Orchestra makes beautiful arrangements. His Music is simply amazing.
DESTRUCTOID
We would say that Mr. Robinson has a history of taking old video game compositions and making spectacular orchestral arrangements.
THASAUCE
DOWNLOADS & IMAGES
Feel free to use the following images in promotional media or internet articles:
Press images